Website Designed by KV3 Web Design Services
There are various ways that you can contact us. You can call or text the Box Office Number, Use The contact form, email us, Telephone us or private message us on Facebook.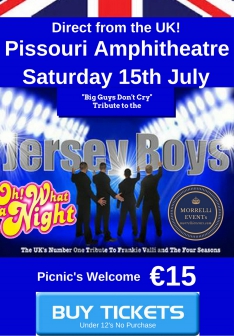 Morrelli Events Proudly Presents
Direct from the UK!
Jersey Boy's tribute Concerts!
4 Sexy Guy's 4 Sexy Dates!
''Oh What a Night''
The Most Successful international touring production that Cyprus has ever experienced is back by overwhelming popular demand. These feel good concerts of the year will have you singing and dancing all night long! The Boys sexy vocal harmonies and choreography are simply the best! Hit after Hit from The Legendary Music of The Four Seasons & Frankie Valli.
Including massive hits by Motown Legends and more...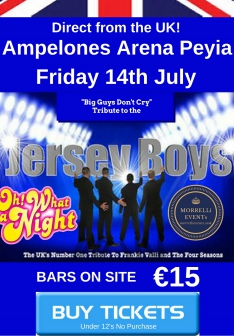 AUGUST Alfresco outdoor Disco
SUMMER PARTY NIGHTS 2017

Top Island DJ Jason Collins. Playing the hits of the best disco party tunes EVER! With guest singers Singing dance classics including Andrea Morrelli 8:30pm till Midnight
BUY TICKETS online €12:50 or pay on the €15.00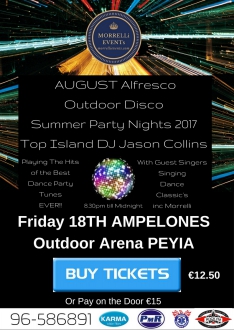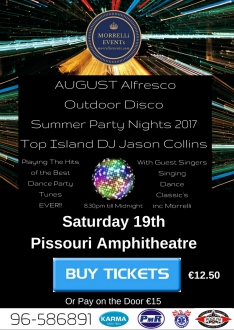 © 2017 Morrelli Events. All Rights Reserved by K3 Webdesign Services