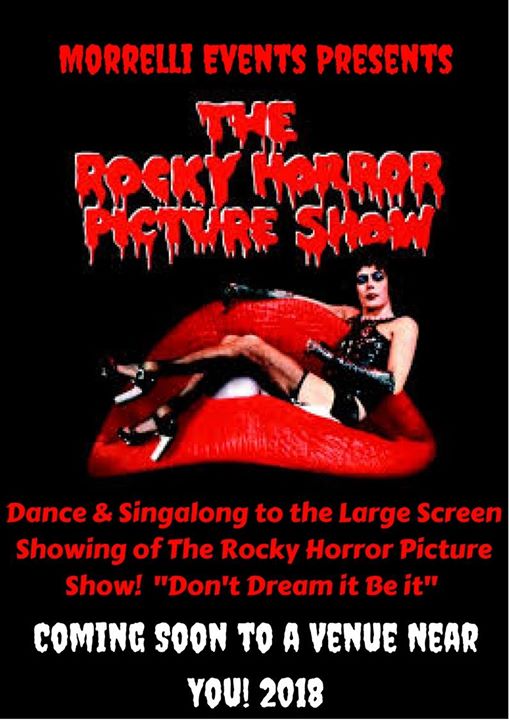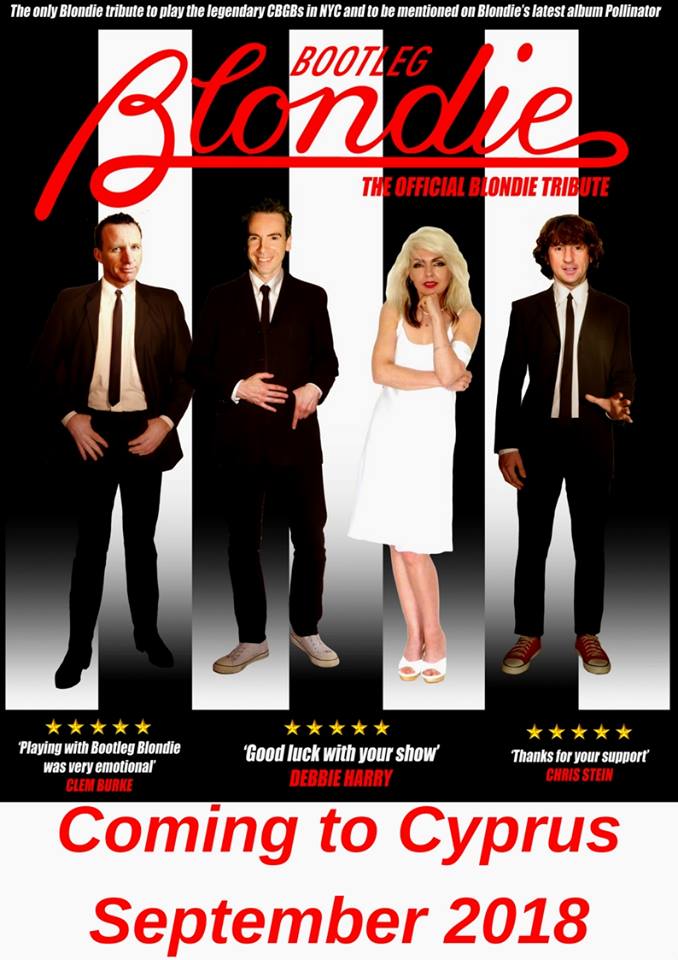 Morrelli Events Presents FOR 2018
Another Morrelli Exclusive, Coming to Cyprus 2018!
Bootleg Blondie the official Blondie Tribute.
The Only Blondie tribute to play the legendary CBGB's in NYC and to be mentioned on the Blondies latest album "Pollinator"
The Rocky Horror Picture Show
Dance and singalong to the large screen showing of the Rocky Horror Picture Show

Venues to TBA shortly

© 2017 Morrelli Events. All Rights Reserved by K3 Webdesign Services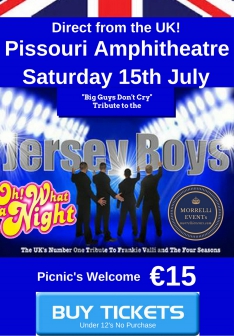 Morrelli Events Proudly Presents
Direct from the UK!
Jersey Boy's tribute Concerts!
4 Sexy Guy's 4 Sexy Dates!
''Oh What a Night''
The Most Successful international touring production that Cyprus has ever experienced is back by overwhelming popular demand. These feel good concerts of the year will have you singing and dancing all night long! The Boys sexy vocal harmonies and choreography are simply the best! Hit after Hit from The Legendary Music of The Four Seasons & Frankie Valli.
Including massive hits by Motown Legends and more...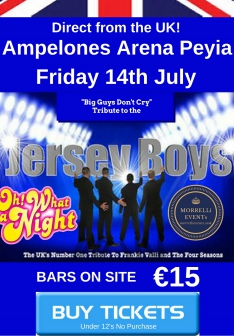 AUGUST Alfresco outdoor Disco
SUMMER PARTY NIGHTS 2017

Top Island DJ Jason Collins. Playing the hits of the best disco party tunes EVER! With guest singers Singing dance classics including Andrea Morrelli 8:30pm till Midnight
BUY TICKETS online €12:50 or pay on the €15.00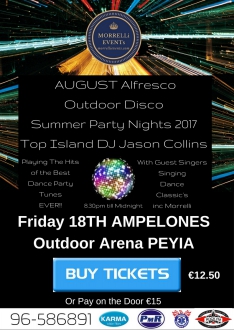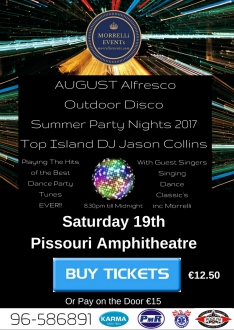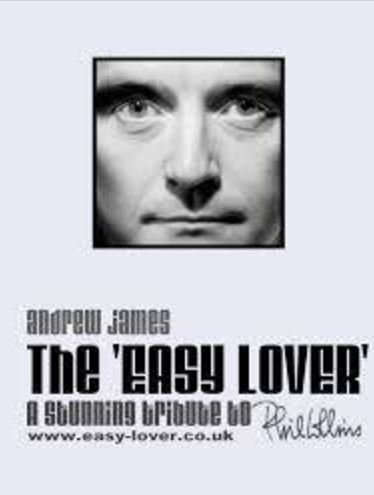 The UK's Top PHIL COLLINS/Songs of Genesis tribute is back in Paphos at the end of Jan 2018 for 2 Shows only! Dates and Venues to be announced shortly.
BOY BAND LEGENDS! Coming to Cyprus 2018! 4 Sexy Guys! Recreating not just one, two or even 3 BB Legends but more than you can maybe handle ladies ;)
BACKSTREET BOYS... BOY ZONE...WEST LIFE...BLUE...FIVE...TAKE THAT & ONE DIRECTION!!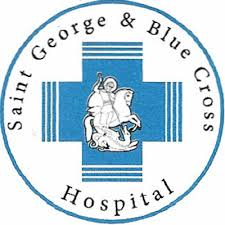 SPECIAL OFFER

Saint George & Blue Cross Ambulance Services Special Offer in Association with Morrelli Events.
Redeem the Value of your Ticket by joining Saint George & Blue Cross Ambulance Service with all it's Benefits.
Call Eric on 99-015288 or Visit the Office on the Kissonerga Road.
(Please Bring Proof of Purchase).